The Swiss School of Management
Barcelona
Swiss School of Management Barcelona is an internationally accredited private business school located at the heart of Barcelona, Spain's innovation and technological hub.
We are founded and anchored on the principle of 'precise excellence,' echoing the Swiss Standard set by our headquarters in Switzerland. This means skillfully striking a balance between academic life and applied experience with a pedagogy that provides a clear and measurable impact on the student, the industry, and the community.
Known for Swiss Quality education and global outreach, we are fully accredited by eduQua and IACBE and recognized by CHEA, the UNESCO International Association of Universities, and BUSINET Global Higher Education Network.
We aim to provide students with quality education by providing innovative tools within a participatory and inclusive learning environment. We provide leadership, mentorship, and coaching programs to ensure professional and personal growth. The Swiss School of Management is a Swiss learning institution with international reach, embracing physical and distance learning modalities. We prepare our students to become highly skilled and competent leaders in a global economy.
We are committed to providing excellence in international education. We encourage professionalism, quality thinking, and a business-minded attitude through teaching methods based on the typical Swiss way of behavior. We strive to be distinguished by our innovative teaching style, quality programs, and distinguished specializations, which create transformational learning experiences.
The Swiss School of Management is a place for those seeking knowledge, striving for excellence, and wanting a better life for themselves and their fellow citizens.
We are creating an intellectually rigorous learning environment and showing uncompromising dedication to those we serve.
We are committing to fundamental knowledge delivered by professors with real-life experience.
We are ensuring a climate supporting diverse cultures, ideas, and insights.
We are developing students' ethical awareness.
We are nurturing students to become inspirational and dynamic leaders.
Elizabeth Soliday-Naui, PhD
CEO and Academic Dean
Swiss School of Management Barcelona
Welcome to Swiss School of Management
Barcelona
I am honored to welcome our students to the Swiss School of Management Barcelona. As the Provost of the Swiss School of Management Network, I am privileged to ensure that the academic standard of the entire organization reflects the 'precise excellence' principle, which I take seriously.
Our academic programs are designed to bring out the best in our students professionally and personally. We ensure that our courses are viable for lifelong learners, sound for future industry leaders, and empower those who would be active community participants. We incorporated innovation, internationalization, and strategic leadership in our courses and delivery. We develop the skills of our students in these areas to be highly competent on the world stage.
Our location, the vibrant city of Barcelona, is the best city to study because of its welcoming people and rich cultural heritage. The business ecosystem is inviting and accommodating to start-ups and scale-ups, and the population is diverse and dynamic. These are only some reasons why Barcelona has almost 25,000 international students.
As we open our doors to you, we also open windows of vast opportunity for your future. I welcome you to SSM Barcelona with my competent team and highly qualified faculty members. Welcome to your bright future.
The Swiss Quality of Education
Switzerland's reputation of excellence is due to a highly qualified labor force performing highly skilled work. The source of this reputation is what Switzerland is known for – high-quality education throughout Europe. When it comes to Nobel Prize winners per capita, Switzerland is head and shoulders above the competition. This continuous pursuit of excellence and perfection has maintained the reputation of Swiss quality and its position as a global player. The mission of the Swiss School of Management is to represent these values of Switzerland and carry them out into the world.
We provide many internationally focused educational programs, all taught 100% in English, combining academic excellence in business studies with humanistic values that help students become future leaders. We offer BBA, MBA, and DBA Degree programs and non-degree programs in Corporate and Executive Education.
The Swiss School of Management has high academic standards and seeks to maintain these standards by recruiting high-caliber students. We facilitate each student on their journey of discovery, where they uncover their values and learn how to harness their uniqueness. We empower our students to fulfill their visions and achieve personal and professional goals. We aim to nurture aspirational leaders with a global mindset and outstanding work ethic.
Swiss School of Management In-Residence Programs
Swiss School of Management
Barcelona
Talent Garden Spain
Carrer Ramon Turró 169
08005 Barcelona, Spain
Swiss School of Management
Rome
University of Washington Rome Center
Piazza del Biscione 95
00186 Rome, Italy
Swiss School of Management
Brescia
Via dei Musei 46
25121 Brescia, Italia
Swiss School of Management Cairo
Consoleya, 5 El-Fadl, Bab Al Louq, Abdeen, Cairo Governorate
11513 Egypt
Swiss School of Management Dubai
Office 214, Al Nasr Plaza, Oppo Oud Metha Bus Station, Dubai, Al Zahiya, Sharjah, UAE
Customized Education in Small Groups
Most classes have a maximum of 25 students.
International Faculty with Practical Experience
Our faculty members are managers and entrepreneurs with many years of teaching and actual business experience, validating theories with their real-world experiences.
Diversity and Multiculturalism
Student body representing diverse nationalities and cultures.
Employability and Career Development
We work individually with each student to be better equipped for employment.
State-of-the-art Education and Centrally Located
We are located in the heart of Barcelona´s innovation and tech ecosystem, a unique innovation and coworking ecosystem that houses over 40 startups.
Internationally Accredited
Proven quality of the business programs we offer.
Barcelona is one of the Safest cities in Europe
Barcelona is one of the Safest cities in Europe according to CEOworld Magazine
Source: CEOworld.biz
Barcelona as the Greatest City on Earth
Barcelona as the Greatest city on Earth and according to the The Telegraph
Source: Telegraph.co.uk
Start your career journey today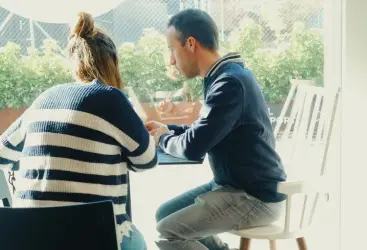 Schedule a Virtual Consultation
Inquire with our Student Recruiter at your convenience.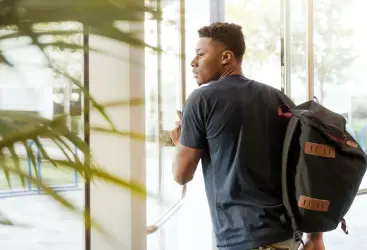 Visit our Barcelona Campus
Schedule a personal visit for a campus and short tour around the area.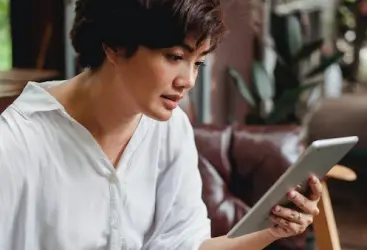 Request a Program Brochure
Ask for a copy of program details that you can review at your own pace.