DOCTOR OF BUSINESS ADMINISTRATION
Unleash your full potential.
New responsibilities
require new skills
.
Leadership with the biggest impact

Doctor of Business Administration (DBA) in Barcelona
The Swiss School of Management offers the highly competitive Doctorate in Business Administration (DBA) program, specially designed for students already in managerial positions or with significant professional experience. This program aims to enhance students' practical knowledge and understanding of international business practices.
The DBA program provides students with valuable insights and exposure to global practices that only professors who are also active practitioners in their field can provide. The Swiss School of Management takes extra care in selecting mentors that can offer both. Leveraging the extensive network of the Swiss School of Management, students are encouraged to attend lectures at Swiss School of Management campuses worldwide and establish connections with influential business leaders. The Academic Support Group of the organization works closely with students to prepare them as industry experts.
With a borderless approach, our program caters to modern-day students. Flexibility allows studying from anywhere, seamlessly integrating academic requirements with personal and professional commitments. Experience the utmost convenience as you register, take breaks as needed, and effortlessly resume your studies and research at your preferred pace.
The program follows a two-year structure, carrying 120 European credits, in alignment with the internationalization of Higher Education in Europe (Bologna Process). It consists of five (5) modules:
Introduction to Academic Research
Qualitative Research & Procedures
Quantitative Research & Procedures
Guide to Dissertation Writing
Experimental Research Design
Experimental Research Design
Students participate in seminars, workshops, international conferences, and research colloquia. They must also write a dissertation and defend their final academic output through a rigorous Viva Voce examination.
After completing the five modules, students receive mentorship from a Research Director who guides them throughout the process, from developing their dissertation proposal to defending it during the Viva Voce examination.
The dissertation must exemplify independent and original empirical research, demonstrating the student's ability to undertake applied research at the highest academic standard set by the Swiss School of Management.
Each student must select a Research Director with academic credentials and practical expertise in the student's specific research area. Students can choose from the list of SSM faculty members or nominate an individual they are familiar with, pending approval from the Provost.
A Research Director Contract binds the professional relationship between the student and his academic mentor.
Viva Voce Defense Procedure
The student's final requirement is a dissertation that needs to go through the meticulous process of a Viva Voce defense. The student will present and defend their work before a 3-member panel of experts who will thoroughly assess the dissertation paper. Their evaluation will ensure that the dissertation meets the academic criteria set by the Swiss School of Management, the data is accurate, the analysis is on point, and suitable for publication.
Scheduling of the Viva Voce defense can only occur after the dissertation has successfully passed an internal similarity check conducted by the Provost's office.
Intended Student Learning Outcomes
Students must contribute to the body of knowledge in a specific discipline.
Students must show their capacity to analyze existing theories and draw data-supported conclusions.
Students must be able to integrate divergent or contradictory perspectives or ideas fully.
Students must be able to present and defend a thesis in applied research to be evaluated by a jury.
Students must demonstrate advanced knowledge and competence in a field of study of practical relevance.
At the Swiss School of Management Barcelona, we strive for excellence in international business education. Our unique Swiss pedagogy encourages students to develop a professional and business-minded attitude, as well as a commitment to quality thinking.
An array of career options after graduation
Upon the successful completion of the Swiss School of Management DBA program, graduates have a wide array of career options and business opportunities available to them. In response to the growing demand for flexible and entrepreneurial business leaders, Swiss School of Management programs are designed to foster the skills required for a successful career in the business arena.
Swiss School of Management Barcelona graduates possess an international mindset, multicultural awareness and are innovative thinkers. This makes them either as ideal candidates for positions at leading multinational companies or dynamic, disruptive entrepreneurs ready to start their own businesses.
Start your career journey today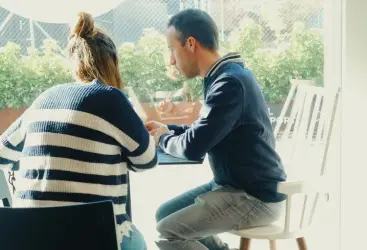 Schedule a Virtual Consultation
Inquire with our Student Recruiter at your convenience.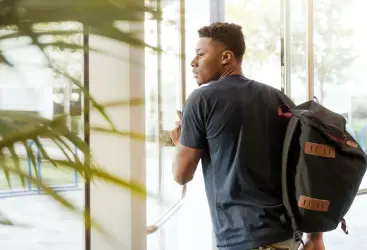 Visit our Barcelona Campus
Schedule a personal visit for a campus and short tour around the area.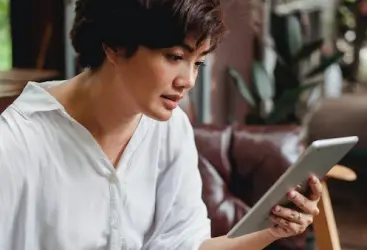 Request a Program Brochure
Ask for a copy of program details that you can review at your own pace.