Barcelona, a major economic power in Spain, is one of the most frequented cities in Europe, attracting tourists, travelers, and students alike. Barcelona has rapidly become the center for young, creative talent, with hundreds of startups, scaleups, and entrepreneurs embarking on new ventures and growing business industries. The city is also famous for its cosmopolitan lifestyle and sun-soaked Mediterranean beaches. The city enjoys a flourishing music scene, all kinds of cultural activities and sports, plus superb gastronomy and nightlife. With a very reasonable cost of living and endless opportunities to play sports and socialize, Barcelona is the perfect location for an international business education. The reasons are endless! Fall in love with the city so many adore.
Create your student-beach-balance. Studying in Barcelona means moving your workplace from the library to the chiringuitos (beach bars). The urban beach becomes your second living room, a place where you can meet friends after class, clear your head with a run, or do yoga at sunset.
Barcelona hosts the annual Mobile World Congress. An event you surely will not want to miss.
Mango, Massimo Dutti, Zara, you'll find everything from high street fashion to stylish bohemian wear.
From the electronic beats of Sonar to the indie vibe of Primavera Sound, there is a music festival to suit all tastes in Barcelona and Catalunya. We also have the Cruilla and Cap Roig musical experience, as well as the Brunch in the Park for a more laidback festival experience in the Summer.
Take a hike up Tibidabo or the Bunkers. Enjoy the Pyrenees and other mountains in the winter and summer, less than 2 hours from Barcelona.
Come together with your friends or read a book under a palm tree. Relax and enjoy nature in green spaces around the city.
The characteristic of Catalan gastronomy is its reliance on ingredients popular along the Mediterranean coast: fresh vegetables, wheat products for bread and pasta, Arbequina olive oil, wines, legumes, nuts, all sorts of pork preparations, cheese, poultry, and a great variety of fish.
Do the names Antoni Gaudí, Joan Miró, Pablo Picasso, and Sagrada Familia all ring a bell? Cubism, Surrealism, Modernism, Postmodernism, you name it, you'll find it in this cultural enclave. Visit the best museums in the city for free once a month.
Livin la vida loca. Boredom is a stranger in Barcelona. The vibrant metropolis is a magnet for events and attractions with its cultural diversity and international flair. The nightlife is bustling, and during the day you can feast on mouth-watering tapas.
"The greatest city on Earth"
Barcelona claims the top spot, thanks to its world-class architecture, thriving arts and culture scene and more than 2,500 hours of sunshine per year.
Barcelona's powerful technological ecosystem is increasing in strength as one of the world's top city brands. It is a thriving ecosystem in which to study business because of its attraction to investors and workers from all over the world and Barcelona's growing reputation as a global technology hub.
A leading startup hub by the Mediterranean Sea
The ACCIÓ (Agency for Business Competitiveness) report, endorsed by the Generalitat de Catalunya, predicts that by 2022 there will be 6.3% more startups than in 2021 – amounting to an unprecedented 2000 enterprises. Consequently, Barcelona is rapidly climbing the ranks of European startup hubs, now placed fifth in the EU by Startup Heatmap's standards – second only to Berlin. It is likely that it will acquire the highest position in their rankings within the coming years.
The city also attracts a lot of investment, which reached 1.653 billion euros in Catalonia in 2016. Due to their proximity to cutting-edge technology sectors, startups in the area are making a huge impact as a result of this investment. Juniper Research has selected the city as one of the five smartest cities for 2022 because of all of these factors.
Neighborhoods full of opportunities
It is Barcelona's high degree of public-private collaboration that secures investment that makes it a European benchmark when it comes to technological innovation. With Barcelona's growing reputation as a start-up hub, top-notch specialized talent is also attracted there. In addition, the city's leaders are committed to establishing Barcelona at the forefront of the knowledge economy, including the development of the 22@ technology zone. Located in the 22@ area of the city, you'll find Microsoft, Amazon, Cisco, and other international technology companies. Swiss School of Management Barcelona's campus is also located here. Students from all over the world study the Bachelor in Business Administration program, the Master in Bachelor in Business Administration program, and the Doctor Degree in Business Administration Program.
Nice weather and an appealing International climate
In addition to the warm temperatures throughout the year, Barcelona's close proximity to both beaches and mountains makes it a great place for students to study.
As a melting pot of cultures and nationalities, the city makes you feel at home, no matter where you come from. For example, SSM Barcelona's campus, where all of its programs are offered in English, welcomes a lot of different nationalities of students every year. You will be able to meet people that you would have never thought you would ever meet and build lifelong relationships with them.
A sustainable and eco-responsible city
In 2021, the UN identified Barcelona as exemplary in its effort to combat climate change. Their report lauded the Superblocks (areas off-limits to cars but open to residents) and green axes as well as low-emission zones. Sustainable tourism, accessibility, and sustainability have become integral components of the city's identity, encouraging healthy mobility. The SSM Barcelona's campus has taken on this mission too, prioritizing energy efficiency and equipping it with cutting-edge tech.
Start your career journey today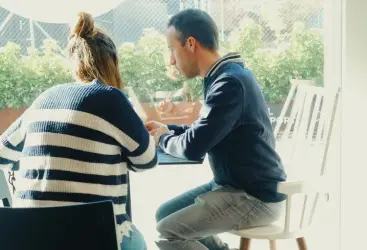 Schedule a Virtual Consultation
Inquire with our Student Recruiter at your convenience.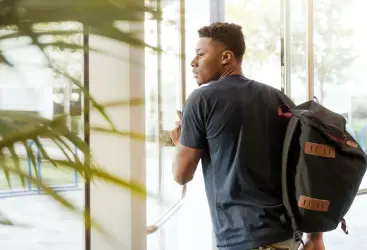 Visit our Barcelona Campus
Schedule a personal visit for a campus and short tour around the area.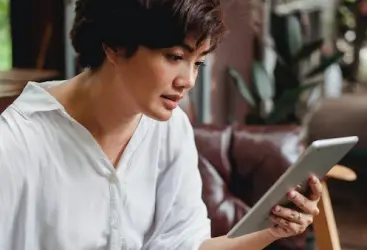 Request a Program Brochure
Ask for a copy of program details that you can review at your own pace.