MASTER OF BUSINESS ADMINISTRATION
Empower your global career.
Enroll now for
October 2023
intake.
A masterclass in global business management

Master of Business Administration (MBA) in Barcelona
Employers in every corner of the world are on the lookout for MBA candidates who have international exposure, and global leadership qualities, and that can succeed in the global business world.

At the Swiss School of Management Barcelona, our MBA programs are tailored to meet the needs of working professionals and individuals with prior managerial experience. Our fast-track curriculum equips students with the tools and analytical framework necessary to ascend the corporate ladder and take on leadership roles in global organizations.

Through a combination of lectures, company visits, international student weeks at partner campuses, seminars, workshops, and business simulations, students develop their business acumen and management skills. Our program covers a wide range of subjects, including marketing and economics, and encourages open discussion about contemporary business issues. By honing their business personality, our students emerge as confident, well-rounded leaders ready to make an impact in the global marketplace.

The program, with various intake dates, lasts one year. Within the MBA path, students can choose several business specializations to dive into. In these programs, students explore, examine, and analyze various topics to develop their own business personality and develop an entrepreneurial mindset.

If you're ready to take your career to the next level and become a global business leader, then our accredited MBA is the perfect program for you.
Intended Student Learning Outcomes
Students will have to demonstrate their ability to integrate theoretical knowledge of the functions and system of business administration.
Students must show ability to analyze complex data with multiple implications, make decisions in a comprehensive case study, and to synthesize and present their findings and implementation process using highly developed communication skills.
Students will demonstrate they have knowledge of business concepts and functions.
Students will demonstrate their ability to contribute effectively in attaining organizational goals in a team environment.
Students will have the capacity to conduct a SWOT/PESTEL analysis in their dissertation.
Students will analyze leadership and strategic management skills in a global business environment.
At the Swiss School of Management Barcelona, we strive for excellence in international business education. Our unique Swiss pedagogy encourages students to develop a professional and business-minded attitude, as well as a commitment to quality thinking.
An array of career options after graduation
Upon the successful completion of the Swiss School of Management MBA degree, graduates have a wide array of career options and business opportunities available to them. In response to the growing demand for flexible and entrepreneurial business leaders, Swiss School of Management programs are designed to foster the skills required for a successful career in the business arena.
Swiss School of Management Barcelona graduates possess an international mindset, multicultural awareness and are innovative thinkers. This makes them either as ideal candidates for positions at leading multinational companies or dynamic, disruptive entrepreneurs ready to start their own businesses.
Start your career journey today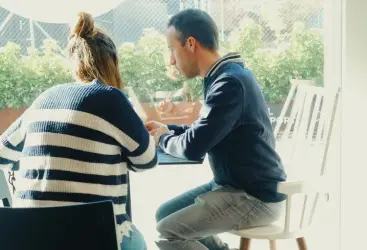 Schedule a Virtual Consultation
Inquire with our Student Recruiter at your convenience.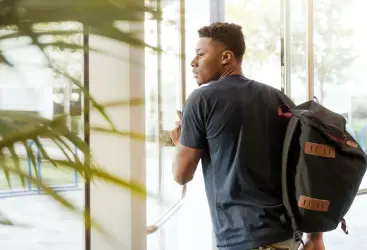 Visit our Barcelona Campus
Schedule a personal visit for a campus and short tour around the area.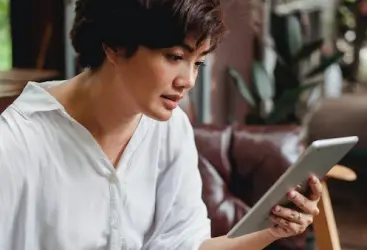 Request a Program Brochure
Ask for a copy of program details that you can review at your own pace.