Ignite your opportunities
We guide our students by providing them with a wealth of resources and a Career Management Team that works closely with them.
As career and employability are among our students' top priorities, we support career development from the beginning of the student's journey with the Swiss School of Management Barcelona to his/her transition into the real world.
We guide our students by providing them with a wealth of resources and a Career Management Team that works closely with them– strategically preparing them to be market-ready throughout their time on campus and beyond.
Our Career Service is designed to ensure that our students have the best opportunities to develop their skills and pursue satisfying careers. The aim is to help them clarify their career goals, take control of their professional journey and develop their research strategy. We offer services that open the doors to an international experience and help them define a professional project while managing the competencies and skills they have acquired to meet the challenges in the business world.
We also support our students by offering them guidance and workshops where they can interact with graduates and key stakeholders of different industries and professional backgrounds.
Swiss School of Management Barcelona career advisors are constantly on the lookout for opportunities to develop strategies and career plans based on the latest trends and updates in the job market. In alignment with the student's goals, the career advisor helps them embark on their professional journey and assists them in making decisions that can positively impact their careers.
Through tailored and valuable support, our career advisors help the students assess their values, skills, and abilities to identify employment opportunities, further study or training, and make decisions about their future so they can reach their full potential.
Our Career Management team is dedicated to helping students with their transition from higher education journey to employment by providing professional and quality career and information services that empower them to chart their professional path. The team is committed to providing the students with the tools they need to evaluate their progress, enhance their employability and explore different career options.
Through the Swiss School of Management Barcelona´s network of partners, companies, and businesses looking for international talent and offering current internship opportunities, the Career Management Team supports the students in their search for an internship, assisting them in finding programs designed to help them achieve their goals. To broaden their international experience, our team updates our students on internship opportunities with companies and institutions abroad by collaborating with SSM campuses across Europe, the Middle East, and Asia.
The future is bright in Barcelona
As global borders continue to disappear, evolving professionally in a multicultural environment becomes highly valued. Barcelona is an ideal destination for students seeking international work experience and wanting to advance their careers.
Home to the world's most important strategic sectors, Spain's second-largest city offers an economic climate that has favored the presence of multinational businesses and has encouraged international and local companies and entrepreneurs to create numerous opportunities for foreigners.
These economic factors have led to increasing demand and supply in the job market for students, interns, and professionals. There are more than 93,000 job vacancies posted on LinkedIn across Spain, including more than 25,000 vacancies in Barcelona alone, which represents about 27% of the Spanish job market.
Apart from being the economic and industrial heart of Spain, the Catalan capital is also a cultural and administrative center considered one of the most innovative cities in the world. From innovation labs to more than 2,000 startups, the cosmopolitan city vigorously promotes technology transfer and entrepreneurship, with a vision to make Barcelona the European capital for science and innovation, the Barcelona Science Plan 2020-2023 promotes talent and the city's R&D ecosystem, which includes research centers, universities, scientific institutions, and innovative companies.
Start your career journey today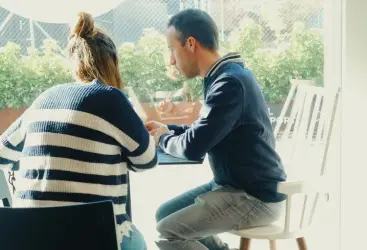 Schedule a Virtual Consultation
Inquire with our Student Recruiter at your convenience.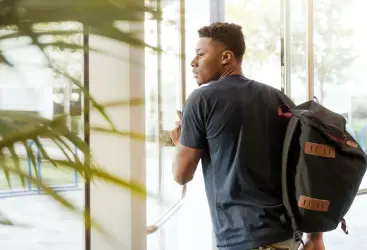 Visit our Barcelona Campus
Schedule a personal visit for a campus and short tour around the area.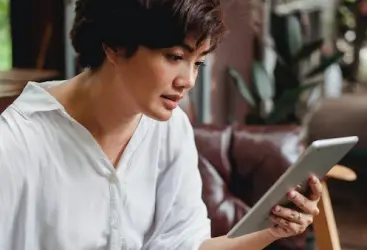 Request a Program Brochure
Ask for a copy of program details that you can review at your own pace.

Ignite your career opportunities with the Swiss School of Management Barcelona!
We guide our students by providing them with a wealth of resources and a Career Management Team that works closely with them.