If you are enrolled in one of our on-campus programs and a citizen of a country outside the European Union and European Economic Area and Switzerland, you are required to obtain a Spanish study visa to study at the Swiss School of Management Barcelona.
Applying for a Spanish study visa can be a long process depending on your country of residence. We advise that you start the process on time to secure your study visa before the start of your studies in Barcelona.
Steps to Secure your Spanish Study Visa
After your enrolment at the Swiss School of Management Barcelona, you need to take the following steps to secure your long-term Spanish study visa for programs that last longer than 6 months.
Book your Study Visa Appointment
You can submit your visa application up to 120 days before starting your study at the Swiss School of Management in Barcelona. Search for Spanish Embassies and Consulates around the world and find an office closest to your place of residence. You may be required to book an appointment at the embassy/consulate to submit your application. We advise you to take this step as soon as you are enrolled at the Swiss School of Management Barcelona. If you are allowed to travel to Spain without a visa for a period of 90 days or have a Schengen tourist visa for the same period, you can convert your tourist visa into a Spanish study visa directly from Spain. In this case, please contact our admissions team for more information.
Step 2: Gather the necessary documents
Check the Spanish Embassy / Consulate website in your country of residence for the full list of required documents required to obtain a Spanish study visa as this usually varies from country to country. You will be required to provide Spanish translation and legalization of some documents. Required documents generally include:
Swiss School of Management Enrolment Letter
Official Spanish Study Visa application form
Passport

or Travel document valid in Spain

Permission from parents

or legal guardians for minors if you are under 18 years of age.

Financial Means

to cover tuition and living expenses. Typically students have the following amounts in their bank accounts at least 6 months before their student visa application:

BBA – €19,000 per year

MBA – €20,000 per year

DBA – €20,000 per year

Health Insurance

valid in Spain. Our admissions team can assist.

Medical Certificate
Police Report

from countries of residence over the past 5 years

Some

Proof of Accommodation

in Spain
On the appointment date, all required documents have to be submitted. You may also go through an interview process. You will be required to pay an application visa fee at this point, so make sure to know the methods of payments accepted by the Embassy.
Step 4: Visa Notification
You should receive notice of the decision taken on your visa application within 2 weeks to 1 month from your visa application submission. In some cases, the embassy/consulate may take longer to provide a decision. If the answer is positive, you will receive a 90-day Spanish study visa on your passport, and you will be required to get your Spanish student residence card upon arrival in Spain. Your newly issued Spanish student card will replace the student visa in your passport. If the answer is negative, you will be informed of the reasons why you were denied your visa and will have the option to reapply or appeal your case.
Get your Spanish Student Residence Card in Spain
Upon your arrival to Spain, you will need to register yourself as a resident in Barcelona at the nearest Citizen Help and Information Offices (OAC) (this process is called "empadronamiento" in Spanish) and afterwards book an appointment on the government website to get your student residence card. Your card which is called a TIE (Tarjeta de Indentidad del Extranjero) is normally issued after a month. Your fingerprints will be collected and you need to submit the following required documents:
For Empadronamiento:

Passport or travel document

Official Empadronamiento Registration form

Rental agreement of your apartment (Original and Copy). If the rental agreement is not in your name, you will need to get an authorisation from the rentee.

For Getting your Student Residence Card:

Swiss School of Management Enrolment Letter

EX-17 Official Application form

Passport or travel document

Proof of payment of the fee needed to process your card

A recent passport size color photograph, with a white background

Evidence of home registration (empadronamiento) in Barcelona
With a valid student residence card (TIE), you will be allowed to work for up to 30 hours a week on an employment contract, take on an internship, and travel to countries within the Schengen region.
Spanish Student Residence Card Renewal
Your Spanish Student Residence Card is renewable every year for as long as you are a registered student at the Swiss School of Management Barcelona or in Spain. You will be required to start the process up to 60 days before the expiry of your previous residence card, or 90 days after its expiry. We always recommend that you start the process before your current student residence card expires.
Once you have successfully completed your Bachelor, Master, or Doctorate studies at the Swiss School of Management Barcelona, you can go on to apply for the following residence permits to remain in Spain if you meet the conditions for obtaining them.
Work Permit

allows you to legally work in Spain with a full-time job contract.

Residence permit for professional internships

allows you to legally work in Spain with an internship contract after your studies at the Swiss School of Management Barcelona.

Entrepreneurship Visa

allows you to live and set up your company in Spain.

Please note that our programs do not give access to Job-Search Visas in Spain.
Frequently Asked Questions
Start your career journey today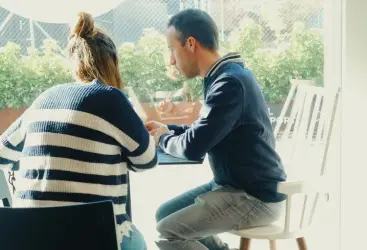 Schedule a Virtual Consultation
Inquire with our Student Recruiter at your convenience.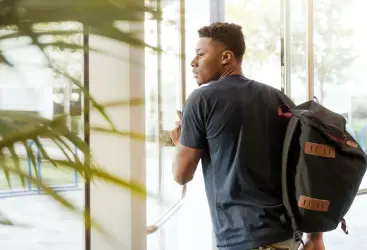 Visit our Barcelona Campus
Schedule a personal visit for a campus and short tour around the area.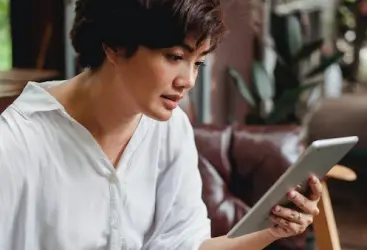 Request a Program Brochure
Ask for a copy of program details that you can review at your own pace.