BACHELOR OF BUSINESS ADMINISTRATION
Kickstart your career in business today. Enroll now for
October 2023
intake.
The future
nextgen
business leaders

Bachelor of Business Administration in Barcelona
The Swiss School of Management Bachelor of Business Administration (BBA) is a three-year, full-time program comprising 180 ECTS. Upon completing the program, students are awarded the Bachelor of Business Administration degree from the Swiss School of Management, following the submission and defense of a business-related thesis of their choice.
We embrace an innovative approach to team-based online learning that aligns with the requirements of the modern, progressive workplace. Our commitment to digital innovation is at the core of each program. We focus on strengthening business fundamentals while boldly embracing the digital economy. The Bachelor of Business Administration program at the Swiss School of Management equips students with the competencies to pursue international career opportunities in the global business world.
Students begin their studies by immersing themselves in foundational knowledge, enhancing their ability to make informed decisions regarding their specialization in the future. First-year courses aim to facilitate the exploration of the captivating and intricate realm of management. Students acquire insights into various aspects, including business operations, leadership development for higher positions, and the dynamics of organizations.
In the second year, students build upon their initial learning by actively and critically engaging with core concepts in business administration and management. Towards the end of the second year, students are given opportunities to apply their knowledge through internships and practical applications of learned concepts.
In the final year of the program, students have the chance to select their specializations. They are encouraged to choose areas of study that not only ignite their passion but also spark their curiosity. They are encouraged to develop managerial skills, apply excellent communication and leadership competencies, and actively engage in real-life problem-solving, decision-making, and negotiation scenarios. Furthermore, they have front-row access to acquire knowledge and insights directly from industry experts invited to share their expertise.
Study through Blended Learning
SSM Barcelona provides a dynamic learning experience through its Bachelor of Business Administration program, employing a highly effective blended learning approach. Our program combines the benefits of close interaction, offering students the flexibility to engage in live online lectures or participate in face-to-face sessions for an enriched educational experience. This blended learning strategy ensures that students receive the best of both worlds, incorporating the convenience of online learning with the valuable face-to-face interactions and networking opportunities provided in physical classroom settings. By embracing this innovative approach, SSM Barcelona empowers students to achieve academic success while adapting to their individual learning preferences and lifestyles.
Intended Student Learning Outcomes
Students will be able to obtain relevant information and apply analytical decision making and problem-solving skills in accounting; marketing; finance and management
Students will be able to apply their marketing skills in devising a professional marketing plan for a new or existing product or service by integrating marketing concepts, strategies, research, and distribution principles.
Students will be able to apply their finance skills to devise a capital budgeting strategy based on the principles of capital budgeting, capital structure, cost of capital, corporate financing, and asset valuation
Students will be able to apply their planning and control skills to effectively manage production and delivery of goods and services.
Students will be able to demonstrate the ability of identifying emerging trends in management and leadership theories through research of academic literature.
Students will be able to utilize their research skills to obtain and process information, in particular statistical and quantitative data, necessary for the decision-making process.
Students will be able to project adequate teamwork traits while presenting, explaining and discussing business decisions.
At the Swiss School of Management Barcelona, we strive for excellence in international business education. Our unique Swiss pedagogy encourages students to develop a professional and business-minded attitude, as well as a commitment to quality thinking.
Start your career journey today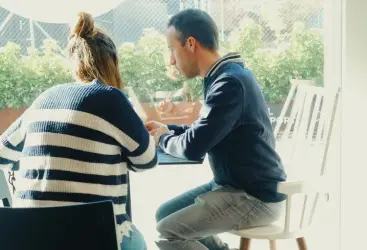 Schedule a Virtual Consultation
Inquire with our Student Recruiter at your convenience.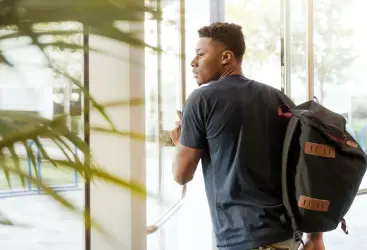 Visit our Barcelona Campus
Schedule a personal visit for a campus and short tour around the area.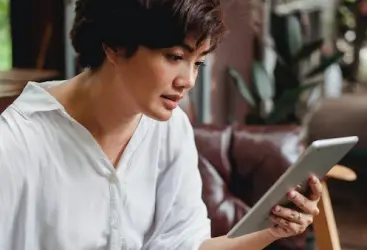 Request a Program Brochure
Ask for a copy of program details that you can review at your own pace.