Do the names Antoni Gaudí, Joan Miró, Pablo Picasso, and Sagrada Familia all ring a bell? Cubism, Surrealism, Modernism, Postmodernism, you name it, you'll find it in this cultural enclave.
2023 Barcelona Public Holidays
Epiphany / Three Kings' Day
Sant Joan / Midsummer Solstice
Feast of the Immaculate Conception
The peculiarity of Catalan culture, mixed with the Spanish proclivity for fiestas, transforms Barcelona into an especially fun city of character the whole year round.
Every September, Barcelona celebrates its biggest festival dedicated to one of its 2 patron saints (the other one is Sta. Eulalia). A staggering 600++ events take place during this time starting from Barcelonaś town hall in Plaza Sant Jaume towards other neighborhoods such as Barceloneta, Plaza Catalunya,  Passeig de Gracia, and many more.
The Primavera Sound Festival takes place annually in June and spans over three days, showcasing a wide range of musical genres. The event attracts renowned, big-name artists and up-and-coming indie musicians from around the world. Whether you're a fan of mainstream or alternative sounds, this festival is sure to delight with its diverse lineup.
Barcelona's Night of the Museums takes place in May and is an exciting cultural event that should not be missed. With almost 70 museums participating, visitors can enjoy free admission from 7 pm to 1 am. It is advisable to arrive early, as queues can be lengthy. Barcelona boasts the most diverse collection of museums among European cities, showcasing contemporary and modern art, archaeology, anthropology, history, technology, and maritime exhibits. Whatever your interests may be, Barcelona's Night of the Museums is the perfect opportunity to explore the city's rich cultural heritage.
The night of June 23 is a magical night celebrating the summer solstice or the St. John's Eve celebrations which are held across the country and take many forms. In Barcelona everyone celebrates in their own way, with neighbors, friends and families getting together for an evening meal, to play music and light bonfires.
Dia de Sant Jordi (St. George's Day)
In Catalunya, the celebration of love and romance is commemorated through the legendary tale of St. George, who valiantly defeated a menacing dragon to save a damsel in distress. This romantic event takes place every April 23rd when flower merchants and book peddlers line the city's sidewalks with their colorful displays. While it was customary for women to receive flowers and for men to be gifted with books, this practice has evolved over time. Nowadays, either flowers or books can be gifted to either gender, as both make equally thoughtful and cherished presents.
Festes de San Josep Oriol
Every March, the neighborhood of El Barri del Pi celebrates the feast day of St. Josep Oriol who once lived here. He was revered for his healing powers and austere lifestyle. The Trobada de Gegants del Pi is a festival highlight that is not to be missed!
Santa Eulalia was a young Christian martyr who lived in the 13th century. She is the patron saint of Barcelona. The city commemorates her feast day every 12th of February showcasing Catalan folkloric traditions such as the Castellers, Gegants, Correfoc, and Sardana. The Barcelona Picasso Museum and Fundació Joan Miró offer free entrance around this time.
Every 5th of January marks the feast of the three kings. It is one of Spain's most theatrical pageants signaling the end of the long Christmas season. The Three Kings are welcomed by the city mayor at the Barcelona docks and they gradually make their way around Barcelona's major thoroughfares, spreading joy and cheer with lots of candy and confetti.
The distinctive Catalan cuisine
Several Catalan cookbooks from the Middle Ages are known to modern scholars. Characteristic of Catalan gastronomy is its reliance on ingredients popular along the Mediterranean coast: fresh vegetables, wheat products for bread and pasta, Arbequina olive oil, wines, legumes, nuts, all sorts of pork preparations, cheese and poultry, and a great variety of fish.

In the pinnacle of Catalan gustatory treats is fideuà, paella's noodle cousin, and the mandatory dessert crema catalana, the ancestor of the popular crème brulée elsewhere in the world.
When in Barcelona, welcome yourself with a drink of cava, the quality sparkling wine indigenous to Catalonia from its traditional grape varieties Macabeo, Parellada, and Xarel-lo. The village of Sant Sadurní d'Anoia in Catalonia is home to some of the biggest cava production houses.
Where to taste classic Catalan food in Barcelona
Barcelona's top restaurants not only have distinguishing Catalan names but are known for their standards of haute cuisine in Europe. Get to know some of them: Nou Celler, Bar del Pla, Botafumeiro, L'Antic Magatzem, among a host of others.
Plaça Reial is a lovely square in Barri Gotic (Gothic Quarter) that was originally the Capuchin convent of Santa Madrona. It is right along La Rambla and is a popular tourist attraction especially at night. The square's lampposts were designed by Gaudi surrounding the central Fountain of Three Graces. The square has a nucleus of international restaurants offering Spanish, Italian, Asian cuisine and many Tapas restaurants, all of which have outdoor terrazas fitting for the spring and summer months.
When in Spain, tapas is ubiquitously indispensable. It is the Spanish version of canapés, from the word tapar (to cover, from tapa or pot cover). The essential aperitivo can be served with drinks and most restaurants come with a tapas bar where bartenders create a variety of culinary concoctions. Among the more famous tapas bars in Barcelona are Tapeo, Ciutat Comtal, Tabarlot, La Vinateria del Call, Mercè Vins.
Start your career journey today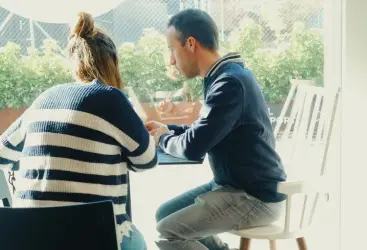 Schedule a Virtual Consultation
Inquire with our Student Recruiter at your convenience.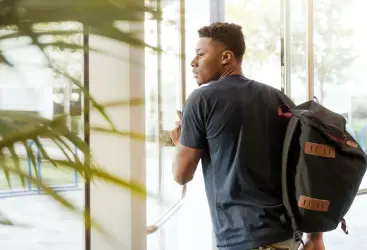 Visit our Barcelona Campus
Schedule a personal visit for a campus and short tour around the area.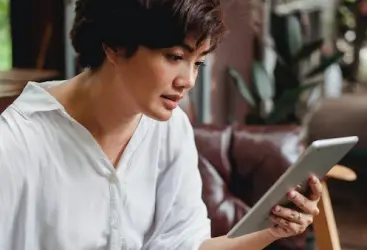 Request a Program Brochure
Ask for a copy of program details that you can review at your own pace.