Swiss School of Management Barcelona

Talent Garden Spain
Carrer Ramon Turró 169
08005 Barcelona, Spain
+34 661856106
info@barcelona.ssm.swiss

In the ever-evolving city of Barcelona, one neighborhood stands out as a hotbed of creativity and transformation: Poblenou. At the heart of the Barcelona design movement, this vibrant barrio has captured the attention of hipsters, startups, and innovators alike, thanks to its trendy markets, concept stores, and boundary-pushing festivals. As you embark on your journey of discovery, let Poblenou be the perfect launchpad for your studies!
Barcelona boasts an extensive public transportation network that efficiently connects different parts of the city. This network provides convenient access to Talent Garden Barcelona.
Metro: The nearest metro station to Talent Garden is the Llacuna Metro Station on Line 4 (Yellow Line). From there, it is just a short walk to Carrer Ramon Turro 169. The metro system operates from early morning until midnight, allowing flexible travel options throughout the day.
Bus: Several bus lines serve the area near Talent Garden Barcelona. The closest bus stops are typically within walking distance of the campus, making it easy to reach the location. Barcelona's bus system offers regular services with well-connected routes, ensuring reliable and convenient transportation. (6/B20/B25/V25)
Train: While the campus is not directly accessible by train, the nearest train station is Poblenou Station. It serves as a convenient connection point for those traveling by train. From there, it is possible to reach Talent Garden by utilizing other transport modes, such as buses or walking. (R1, R2, R2N, R4)
Bicing: For those who prefer eco-friendly, healthy, and affordable transportation options, Barcelona's bike-sharing system, Bicing, is a great choice. Biking stations are strategically located throughout the city, including one near the school.
Car Accessibility and Parking: Street parking and parking garages are available near the campus, providing options for visitors and daily commuters. To ensure a hassle-free experience, we recommend checking parking availability and any relevant restrictions in advance.
Bicycle and Electric Scooter Accessibility: Barcelona is known for its bicycle-friendly infrastructure and alternative modes of transportation. The Poblenou area offers designated bike lanes and paths, making cycling a safe and convenient means of transportation. While there might not be dedicated parking for bicycles or electric scooters on campus, bicycle racks are available in the surrounding areas. It is advisable to securely lock your bike or electric scooter in designated areas to ensure its safety.
Located in the renowned 22@ Poblenou district, the Swiss School of Management Barcelona campus is at the heart of Europe's most prominent innovation and technology hubs. Our campus is an integral part of the Talent Garden ecosystem, a dynamic community that promotes innovation and collaboration. With over 40 startups and scaleups and 4,000 square meters of space spread across four floors, this bustling hub brings together entrepreneurs, creatives, and tech enthusiasts to exchange ideas and drive progress.
Sustainable and Inspiring Environment
Step into our LEED-certified (Leadership in Energy and Environmental Design) campus, and you'll find yourself in a space designed to promote a healthy, efficient, and eco-conscious lifestyle. Private study spaces offer tranquility, while our classrooms can accommodate up to 25 students, ensuring an engaging and interactive learning environment. As a business student, you get to engage in an environment where you can rub elbows with startup CEOs who could be the up-and-coming breakout success. Mentorship from actual entrepreneurs is literally just next door.
Proximity to the City Center and the Beach
While Poblenou thrives as a center of innovation, it remains well-connected to Barcelona's city center and has direct access to the beach. A short 10-minute journey on public transport brings you to the bustling heart of Barcelona, allowing you to explore its historical landmarks, cultural attractions, and vibrant nightlife. However, if you want to chill by the beach, a 10-minute stroll along Rambla Poblenou leads to Bogatell Beach. Whether you embrace the city vibes or seek the tranquility of the beach, your whim is just moments away from our campus.
Amenities at Your Doorstep
Living and studying in Poblenou means having many options within easy reach. Comfortable accommodation options cater to different needs and budgets, ensuring you find the perfect place to call home during your studies. Staying active is a breeze with nearby gyms, where you can engage in invigorating workouts or join group fitness classes.
When it's time to relax and unwind, Rambla Poblenou offers a variety of options with its bars, restaurants, and coffee shops. From trendy hotspots to cozy hideaways, these establishments provide many experiences to relax, socialize, and recharge. Dotting the neighborhood are parks, museums, malls, and even a 13th-century flea market that yields cheap yet exciting finds.
Poblenou, with its dynamic spirit and unwavering commitment to innovation, serves as an ideal backdrop for your educational journey at the Swiss School of Management Barcelona. This thriving neighborhood offers many experiences that encourage a study-work-life balance that is difficult to find anywhere else in Europe.
This street is the hub of the Poblenou's cultural, social, and retail life. As you walk along it, you'll be able to explore this former industrial area and see modernity blend with tradition and the community life that have defined Poblenou over the years.
Originally named the Passeig del Triomf, the locals have called this street the Rambla de Poblenou from the very beginning, and it officially adopted this name in 1986. It is a typical Barcelona rambla, stretching elegantly from the sea to the mountains, structured in rectangular and circular forms. Its origins date back to 1853 when the Cerdà Plan was laid out around an industrial Poblenou, starting to grow in the center of the Sant Martí district. The Rambla gave locals an ideal place for a stroll where they could socialize.
It still fulfills the same functions today and is lined with shops, bars, and restaurants with a past closely associated with the social life of Poblenou. Next to stunning modernista buildings, with their incredible details, you'll come across the age-old shops and bars, as well as institutions, such as the Casino de l'Aliança, which has been the focus of the neighborhood's social and cultural life since the end of the 19th century. Several sculptures enrich this colorful, friendly avenue, such as the one at the top, at the junction of Carrer Pere IV, dedicated to Doctor Josep Trueta.
Source: Barcelona Tourism
Start your career journey today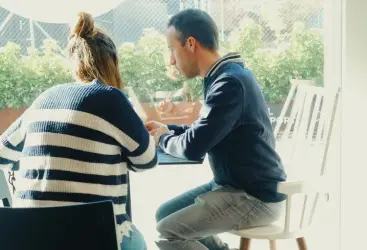 Schedule a Virtual Consultation
Inquire with our Student Recruiter at your convenience.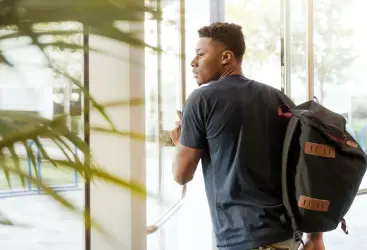 Visit our Barcelona Campus
Schedule a personal visit for a campus and short tour around the area.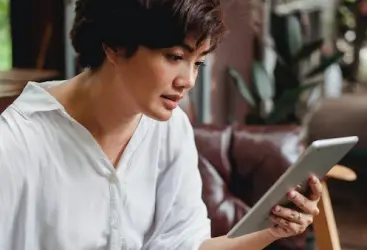 Request a Program Brochure
Ask for a copy of program details that you can review at your own pace.