Swiss School of Management is proud to collaborate with EDEM Business School in Valencia, Spain
The cooperation between the two institutions should specifically develop and promote the following activities:
Mutual exchange and collaboration of professors, researchers, students and other staff in the academic domain;
Conducting joint research projects, either funded by one of the Parties or funded by both universities, as well as funded by government grants and/or private funds;
Organization of academic programs/courses, seminars, scientific conferences, and other forms of exchange of knowledge;
Exchange of expertise and programs in fields of mutual interest;
Other efforts for the mutual benefit of the Parties are welcome.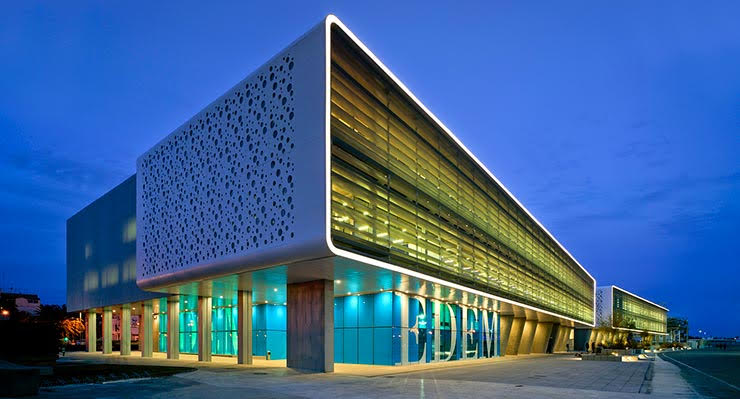 Founded in 2002 in Valencia (Spain), EDEM has more than 15 years' experience of training managers and entrepreneurs.
EDEM was founded in 2002 in Valencia (Spain), when the Valencian Association of Entrepreneurs realized that Valencians didn't have their own business school so that the entrepreneurs and managers who wanted to continue training had to do it in Madrid or Barcelona.
Today, EDEM has more than 15 years' experience of training managers and entrepreneurs. As a Foundation, EDEM comprises of many people who unconditionally support the project, sharing their passion for things done well. EDEM has the good fortune to be supported by a Board of Trustees composed of leading Valencian businesses, a Governing Body which acts on its behalf, and an Assembly of Members from different backgrounds who share their knowhow with the business school.
This initiative is promoted and supported by Juan Roig, president of Mercadona -Spain's first supermarket chain- and honorary president of EDEM, to give back to society part of what it has given him. EDEM trains management and businesspeople – promoting leadership, entrepreneurial spirit, and a culture of improvement through effort.
The learning method is based on a completely practical approach.
EDEM is a Centre attached to the University of Valencia and to the Polytechnic University of Valencia, as well.
On the other hand, the Executive Education area offers programs that cover all the training needs of managers, and also offers customized training for companies.
It is integrated in a great Enterprise ecosystem located at the Marina of Valencia, called Marina de Empresas, expert in training, acceleration, investment and attracting and developing talent.
You feel the entrepreneurial essence from the moment you walk through the door until your training is complete.