BACHELOR OF BUSINESS ADMINISTRATION
Kickstart your career in business today. Enroll now for
October 2023
intake.
Start your career journey

We receive applications all year round and recommend that you apply as soon as possible to secure your place at our next intake.
We review all applications with a holistic approach by looking at all elements of your application and above all your motivation and passion in pursuing a career in business, regardless of citizenship or country of residence. Each academic year we bring together a group of high-achieving, intellectually gifted students from diverse backgrounds to create an exceptional, inclusive learning environment.
Before you proceed with the application, we recommend that you read carefully all the information provided on this page, containing details on the application process, standardized admission requirements, and financial aid programs. Should you have any questions, please do not hesitate to contact us.
To be qualified for admission to the Bachelor of Business Administration program you must:
Have earned a high school diploma or its equivalent, or higher
Provide proof of English language proficiency

Complete all required forms for admission and submit all required documents
General Admission Criteria for Undergraduate Students
A/S or A levels at the appropriate level or the Matriculation Certificate Exam with three subject exams with grades of A, B, C, or D.

International Baccalaureate Diploma with 34 points overall or the IB Diploma with specific achievement in higher/standard level subjects.

GCSE/IGSCE "O" Levels: five subject exams with grades of A, B, C, or D, and A/S or A Levels: three subject exams with grades of A, B, C, or D.

AP Program

Other high school learning certificate or its equivalent (other educational systems, e.g. National high school diploma, any other relevant international.

secondary education titles such as Advanced Placement International Diploma (APID), and Advanced International Certificate of Education (AICE).
There is a nonrefundable application fee of 200 Euros to offset the cost of reviewing applications.
The application fee is part of the total tuition fee indicated herein except for transfer students.
We have a continuous enrollment cycle all year round. We review applications and conduct interview to potential high-caliber students and assist them with inquiries and preparations in moving to Barcelona or finding accommodations for their year of study.
Our annual intake starts every month of October, January and April. See our academic calendar below for reference.
Bachelor of Business Administration
Academic Year 2023-2024
Fall Semester
SSM Barcelona
General Orientation: September 28, 2023 (Thursday)
Start of Class: October 2, 2023 (Monday)
Week 1: October 2- 6
Week 2: October 9-13
Week 3: October 16-20
Week 4: October 23-27
Week 5: November 2-4
Week 6: November 6-10
Week 7: November 13-17
Week 8: November 20-24
Week 8: November 27-Dec 1
Week 9: December 4-8
Week 10: December 11-15
Week 11: December 18-22
Holidays:
October 31 (Monday)
November 1 (Tuesday)
Dec 25-Jan 5, 2024
List of courses for the Fall Semester:
Introduction to Business
Business English
Communication Skills
Introduction to Management
Management Information Systems
Introduction to Marketing
Introduction to Finance
Introduction to Economics
Language: Spanish
The possible Swiss School of Management transferable credits are subject to the acceptance of the receiving university and cannot be influenced by our administration.
Applicants aiming to join the BBA program and who have already started a bachelor's level program in an authorized institution other than the Swiss School of Management are subject to the below transfer policy:
An official transcript of records showing courses and grades earned must be scanned. All certificates and transcripts should be translated into English unless they are issued in German, Italian, or French.

The admissions department validates the authenticity/legality of the transcript and its issuing institution.

Once authenticity is proven, a copy of the transcript is sent to the transfer committee composed of the Academic Dean and Head of Admissions.

The committee then approves the transfer of credits for courses that are only passed and strictly denies transferring credits for failed courses based on the Academic Dean's transfer equivalence decision.

The Academic Dean matches and maps your transcript courses that have earned a passing grade against SSM's list of courses to determine transfer equivalency. In cases where courses differ substantially from those of the Swiss School of Management's bachelor's course, a course with a passing grade might not get transfer credits.

The committee approves the transfer of credits for courses with passing marks as determined by the Academic Dean's transfer equivalence decision. Credits for failed courses are strictly not transferred.

The number of credits for transfer is modified to fit the EU educational standard used for conversion into the European Credit Transfer and Accumulation System (ECTS).

Swiss School of Management can grant up to 40% credit to transferring students who meet the BBA program requirements. Therefore, students must complete a minimum of 60% of their course requirements to earn a Swiss School of Management Bachelor's Degree.
Policies and Procedures for Exceptions to Admissions Criteria
Swiss School of Management allows candidates who do not hold recognized secondary school certificates as per the entry criteria to enroll at the BBA program Level and take courses toward a degree from the Swiss School of Management.
Such applicants should have gained at least 10 years of leadership experience and passed any of the designated internationally approved English Exams stated within the entry criteria section of the BBA program.
Start your career journey today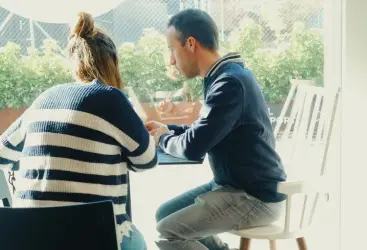 Schedule a Virtual Consultation
Inquire with our Student Recruiter at your convenience.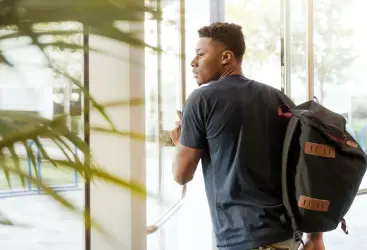 Visit our Barcelona Campus
Schedule a personal visit for a campus and short tour around the area.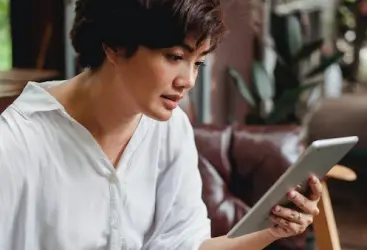 Request a Program Brochure
Ask for a copy of program details that you can review at your own pace.