MASTER OF BUSINESS ADMINISTRATION
Empower your global career.
Enroll now for
October 2023
intake.
Study business in Barcelona

Living in Barcelona as an MBA Student: A Thriving Academic and Career Experience
Barcelona offers an enriching environment for MBA students seeking a blend of academic excellence and cultural experiences. As an MBA student in Barcelona, you can expect a range of exciting opportunities, both in and outside the classroom. Let's explore what you can expect from this dynamic city as you embark on your MBA journey at the Swiss School of Management Barcelona (SSM Barcelona).
Academic Experience and Special Highlights
At SSM Barcelona, the MBA program offers unique academic experiences and special highlights. One such highlight is the exposure trip to partner schools within the SSM network. Last year, the MBA class had the opportunity to travel to Cairo, where they attended a series of lectures on Global Negotiations. These trips provide valuable insights into global business practices and foster a broader perspective for MBA students.
Work and Apprenticeship Opportunities
Barcelona presents plenty of opportunities for MBA students to find work or apprenticeships while studying. The city boasts a thriving business environment with numerous multinational companies, startups, and entrepreneurial ventures. Our campus is located in the same district where most of these companies are located, right in the heart of Distrito 22@. Networking events, career fairs, and internships allow students to gain practical experience and develop valuable industry connections. Barcelona is also home to the Mobile World Congress, the largest and most influential connectivity event in the world.
As MBA classes at SSM Barcelona are often held in the evenings, you'll have the mornings and afternoons free to explore the city and engage in various activities. Barcelona offers an array of cultural, historical, and recreational attractions. There are several things you can do for free around the city. Most of Gaudi's works, like the famous Sagrada Familia and Fernando Boteroś cat in Raval, are public displays. You can also meditate or do yoga on the quieter beaches of Bogatell near our campus, or simply admire the sunset in Bunkers. There are also countless free workshops and networking events happening all the time. From exploring the architectural wonders of Antoni Gaudí to indulging in the city's vibrant food scene or relaxing on the picturesque beaches, there is no shortage of things to do and see.
On-Campus vs. Online Classes
Attending SSM Barcelona in person offers the unique advantage of immersing yourself in the city's vibrant culture, learning new languages (Spanish & Catalan), and networking opportunities. Face-to-face interaction with professors and peers enhances the learning experience and fosters valuable connections. However, if attending classes physically is not feasible, SSM also offers online MBA programs that provide flexibility and convenience. These online programs ensure that you can complete your MBA remotely without having to relocate to Barcelona.
Career Opportunities After MBA in Barcelona
Completing your MBA in Barcelona opens doors to a wide range of career opportunities. The city is a major hub for business, innovation, and entrepreneurship, attracting companies from various industries. Barcelona's thriving startup ecosystem, coupled with its strategic location within Europe, offers a favorable environment for MBA graduates. Additionally, SSM Barcelona's strong network and career services support further enhance your prospects, providing access to job placements, internships, and networking events.
Living in Barcelona as an MBA student offers a dynamic and rewarding experience. From the academic highlights and exposure trips to the city's vibrant business scene and cultural offerings, Barcelona sets the stage for personal and professional growth. Whether you choose to fully focus on your studies or explore work opportunities, the city provides a supportive environment for both paths. With diverse career opportunities and the chance to immerse yourself in Barcelona's unique lifestyle, pursuing an MBA in this captivating city can be a transformative journey toward success.
We are located in the heart of Barcelona´s innovation and tech ecosystem. Our campus is located in Talent Garden Barcelona, a unique innovation and coworking ecosystem that houses over 40 startups in its 4000m2 of space and provides students direct access to a large pool of entrepreneurs and tech startups.
A range of accommodation is available to suit different budgets and lifestyles. We believe that having a comfortable and inspirational living environment is an important part of any educational experience.
At the Swiss School of Management Barcelona, we work with different partners to provide you with the most appropriate housing solutions to make your move as easy as possible. Finding a place to stay is often a hassle but we are here to help!
Start your career journey today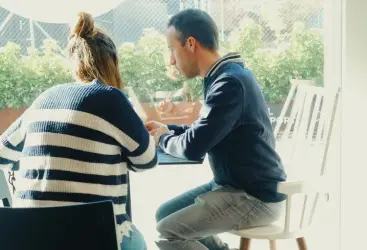 Schedule a Virtual Consultation
Inquire with our Student Recruiter at your convenience.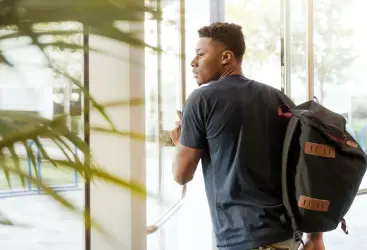 Visit our Barcelona Campus
Schedule a personal visit for a campus and short tour around the area.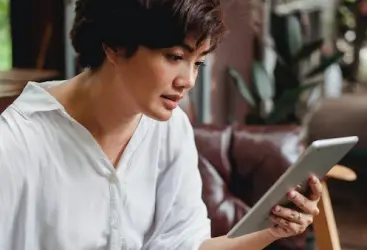 Request a Program Brochure
Ask for a copy of program details that you can review at your own pace.